As I walked 6 miles yesterday, I felt slightly excused from doing a long walk today. I did my online Pilates, which is always very energising. It was much cooler today and we even had a few raindrops, but I did not spend as much time in the garden except to do the watering, as the amount of rain we had was pretty negligible. There was a great storm cloud, seen here over the vegetable patch, but it didn't really come to anything. It was much darker than this photo would suggest.
Instead I was engaged on indoor tasks, like hoovering. And I began to think about my mother's attitude to a "vacuum cleaner", which she mistrusted, as she maintained it sucked the life out of the carpet and it would not last as long. She preferred a carpet sweeper, which many of you will not even recognise. A Ewbank was the popular model. I see that you can still buy them. One of our tasks as children was to get out the Ewbank after mealtimes to brush up any crumbs.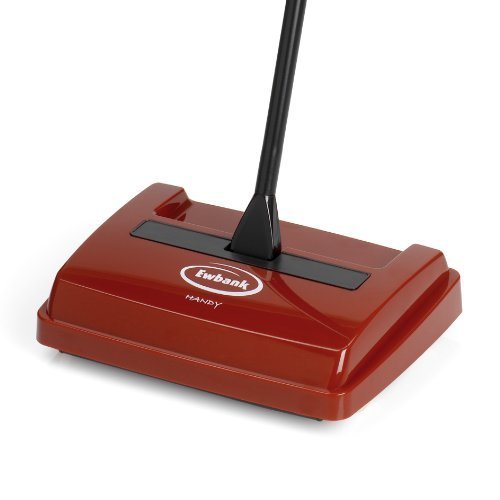 I also did quite a bit of cooking today, quiche, mince tart, lemon drizzle cake. I have to admit to buying ready made, ready rolled pastry, and again I thought of how my mother would knock up a bit of pastry very frequently for apple tart, treacle tart and other such delights. She was a full time housewife and mother. We all came home for lunch, or dinner I should say, every day. I was at secondary school and cycled home every lunch time, my sister was at primary school nearby and my father was at Loughborough University which was about 15 minutes walk from our house. We had meat and veg and a proper pudding every day, which took Mum most of the morning to prepare. When we came back in the afternoon, we had tea. Beans on toast, sardines on toast, or a sandwich, and a piece of cake and a cup of tea. When I came in from school about 4.30pm, Mum would often be in the bathroom having a "good wash" after the day's chores. I personally hated this "good wash" scenario as it always seemed to involve a rather slimy flannel, something to this day I cannot abide, a flannel.
I have been watching some very fine railway programmes. Tonight there was one about the line in New Zealand going from Auckland to Wellington. I would so love to return to NZ and ride on that train. I am getting restless but anything except a staycation is looking pretty unlikely. But hey, things are slowly improving and I will still only be halfway down my to-do list.