I should of course had said "kung hey fat choi" yesterday, as it was Chinese New Year, the Year of the Ox. I resurrected this handy turn of phrase from the depths of my consciousness, from when I was teaching Chinese students. They were always very keen to explain how to celebrate and we got small paper dragons from Soho and one year I went with them to see the parade in London. I checked on what the significance of this year might be: The Year of the Ox is reason to celebrate. … "The ox in the Chinese Zodiac is considered to be honest, determined and reliable, and it feels like those are the kind of traits that could help lead us through 2021," Todd-Wong says. I do hope Todd-Wong is right.
I am through with feeling cold. I am wearing loads of clothes, the heating is cranked up, but there is no denying that one foot outside the door and it feels like -6C. However I made the effort to go over to Penge to see my friend whose birthday is on Tuesday. As we can't meet indoors, we went for a walk, past the Waterman's Square which has a very unusual building. They used to be almshouses but are now private residences. A listed building from the mid nineteenth century, and no doubt very sought after.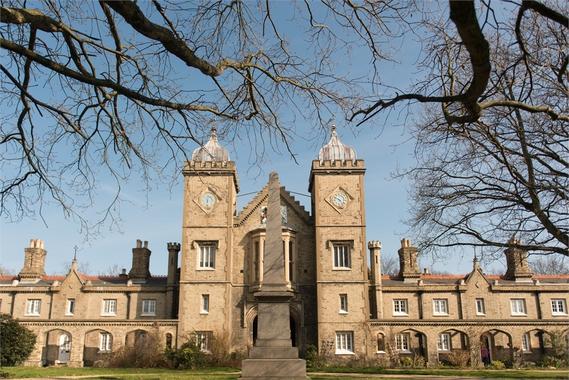 We walked a little way in Crystal Palace Park. There was still some snow and a biting wind, we did not hang around. I feel very sorry for singletons like her. Sleep, eat, work, repeat. She takes every government regulation very seriously and ventures out once a week to Aldi, won't risk going to church, or on a bus. No car, lives alone: well there are thousands like her no doubt. A chocolate cake and some flowers from me do not really compensate for a lonely lockdown birthday.
I have to say the street art of Penge is impressive:
Classic FM in anticipation of Valentine's Day has been playing romantic music. This was one of the pieces: I have to say that I thought Dr Zhivago was one of the most romantic films I ever saw in my early days of cinema visits. The snow, the fur coats, the smouldering looks.. and the music. Ahhh……