Here in England it is the late Spring Bank Holiday weekend, which usually means people jump in their cars and go somewhere. But I walked into Coulsdon as per normal, and saw some runners and walkers taking part in the London Challenge. I had no idea what it was, they all seemed pretty fit and well kitted out, so I looked it up:
Full 100 km Continuous
Richmond to Brighton
29-30 May 2021
Leafy Richmond to sunny Brighton – over the North Downs and the South Downs, with some wonderful Surrey & Sussex countryside in between.  With 1,500m of climb, you'll be rewarded with fabulous views, varied scenery, and some great off road trails. Tulley's Farm, near Turners Hill, is the halfway stop at at 56 km where you'll have a well deserved hot meal & rest, before tackling the 44 km stretch to the Brighton Racecourse finish line. It's the original Ultra Challenge – and still a real classic after 10 years!
So I don't think I'll be signing up any time soon. Good luck to those doing it though.
We have been doing more turning out and reorganising today. We have ditched an old computer desk and moved and adapted another desk to take its place. This has somehow taken nearly all day. For a start, once you move a piece of furniture, the dust and cobwebs are embarrassingly revealed. So there's a whole load of cleaning involved as well. I had plans to do useful things in the garden too, but that didn't happen.
Yesterday I saw a railway programme about the journey from Bergen to Oslo, which I have done, but in the summer time and this was in the winter. Such a wonderful landscape. And the little train from Myrdal to Flam is unbelievable. A massive drop down to sea level at the fjord, a masterpiece of engineering. It was on C5, catch it if you can. Tonight Michael Palin was in Hungary and the Ukraine. I was so excited because in Budapest he stayed in the Hotel Gellert where we stayed. It has an Art Deco swimming pool in the basement, and an outdoor pool with a wave machine: I did it all.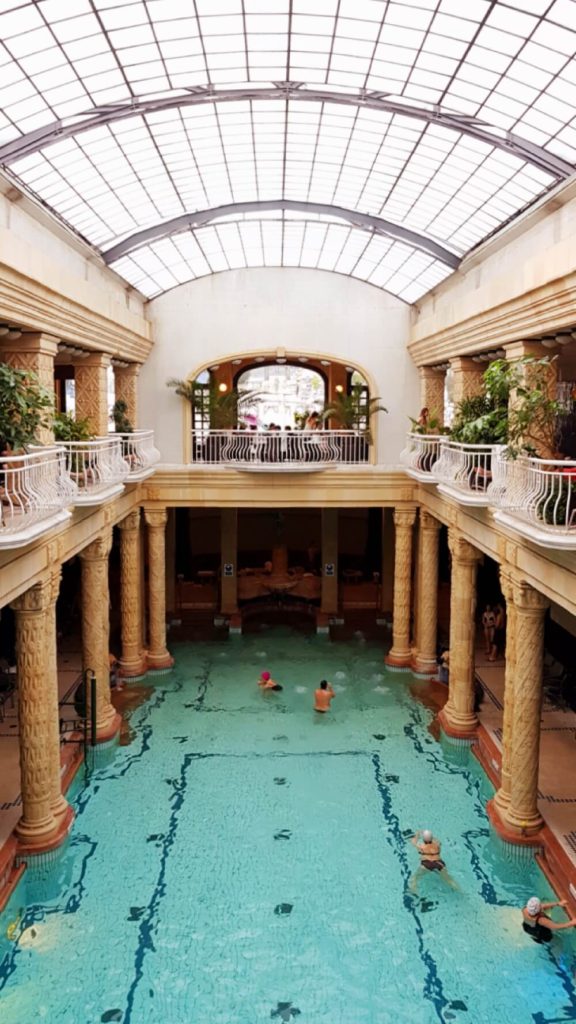 I heard the Delibes Lachme duet today, but I am afraid it has been forever ruined by the BA commercial, and above all by this very clever take on it. Apologies if you will never be able to take Delibes seriously again.